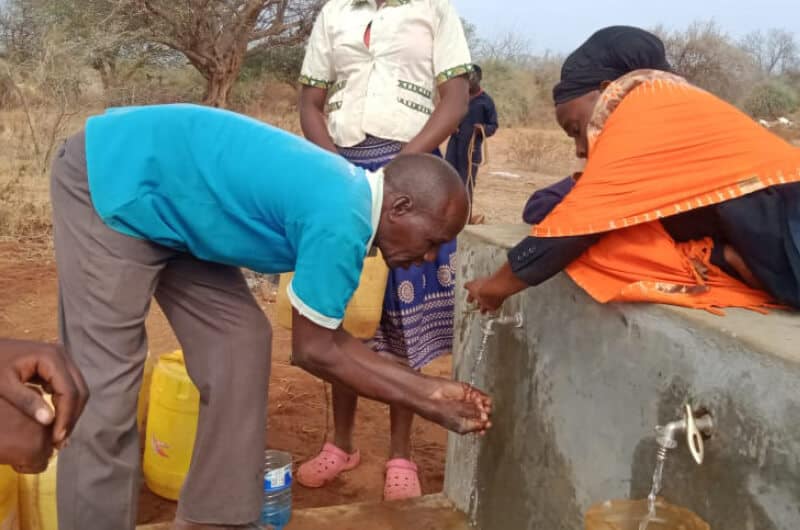 Water points are often the centre of a community. A place to collect water for the day and catch up with all the latest news. But being able to access water reliably remains a major challenge in many rural villages around the world.
Hand pumps… not so handy
In East Africa, for example, it is common to see hand pumps as the way to lift water for domestic purposes. The widespread introduction of these pumps through the last century undoubtedly revolutionised access to water for millions of people. However, they are labour intensive, and they break down. A lot.
A broken hand pump can prevent access to the well and is often worse than no pump at all. In a rural village, even if parts are readily available, finding someone to fix them is a challenge and it is not uncommon for communities to be left unable to lift water for days.
Submersible pumps as a solution
In response to the chronic problem of hand pump reliability, there are an increasing number of powered submersible pumps attempting to provide a solution. However, many of these pumps still experience maintenance problems caused by dry running, overheating or silt/grit in the water source. When these pumps break down, the same problems occur; lack of available parts, difficulty in finding trained mechanics and days, if not weeks, without a pump in the well.
If this is the service rural communities have been made to expect; no wonder there is frustration!
The triad of challenges with community water access:
Labour required to pump water out of the well
Lack of parts and labour for maintenance and servicing
Downtime when a pump is out for repair
At Impact Pumps, we believe that there can be a solution which tackles these challenges head on.
We have been working with FundiFix to prove just that.
A site combining an Impact Pumps solution with a FundiFix service-model aims to:
Mechanise pumping with a submersible solution to dramatically decrease the labour required to access water
Provide the community with a trusted maintenance contract so they know who to call upon
Transform pump downtime to minutes rather than days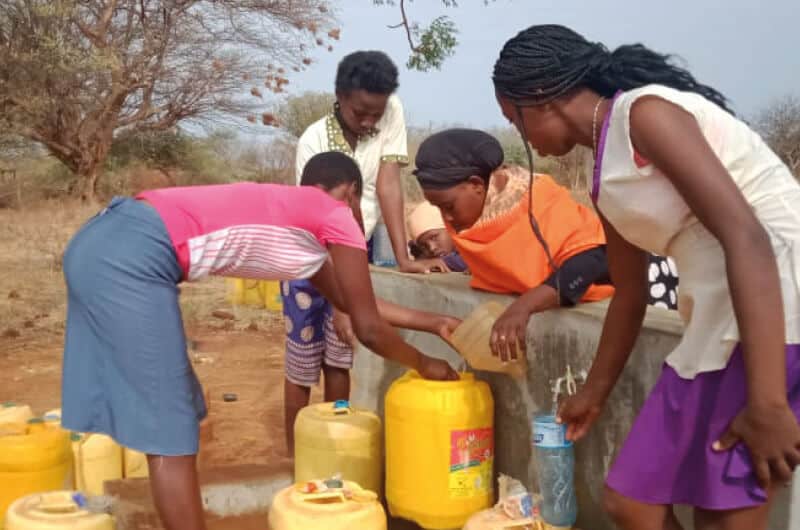 How we succeed where others have failed…
First, our pumping solution. The FlexExtend is a unique set up where the pump acts as a 'range extender' and allows a surface pump to access water up to 50m below ground. This set up makes it different to conventional submersible pumps as there are no fault-prone parts inaccessible below ground. The FlexExtend is exceptionally durable and has a proven record of maintenance free pumping for years in the field. The surface pump is located above ground and is easily accessible for servicing, if needed.
Second, FundiFix forms a key part of this community water solution. FundiFix have the vision to be the preferred choice for maintenance on rural water infrastructure projects. The FundiFix approach is for preventative maintenance and repairs to guarantee 24/7 functionality of rural water supplies.
However, up until now, FundiFix has identified that even when they are able to respond promptly to breakdown callouts, if a spare part is required or the pump needs to be taken to a workshop, they must leave the village without a pump and perhaps travel to the rural site several times to identify the problem, provide the spares, perform the maintenance and then re-install. This can lead to water outages for customers and increased operating costs for FundiFix.
The Impact Pump set up revolutionises rural pump maintenance. In the rare situation that the surface pump requires maintenance, one surface pump can easily be swapped-out for another, either on site or from FundiFix, in under two minutes. The technicians can then take the surface pump away for non-urgent repair and customers will still be able to access water without interruption.
For FundiFix's Director, Cliff Nyaga, the ability to exchange the surface pump and have the FlexExtend continue to lift water transforms the service they can deliver. 'The most important part of our job as the providers of a maintenance service is being able to serve our customers in the quickest and most efficient way possible. Being able to swap a pump in minutes and have users pumping water again straight away enables us to do this and cuts our costs of providing maintenance.'
The impact of a reliable water pump spreads quickly through the community
At the Impact Pump and FundiFix sites in Kitui, Kenya, the community reported experiencing reduced waiting times for accessing water, reduced labour requirements and because of this, more people came to use the piped water points daily. At one site, there was a 38% increase of users after an 8-fold decrease in waiting times.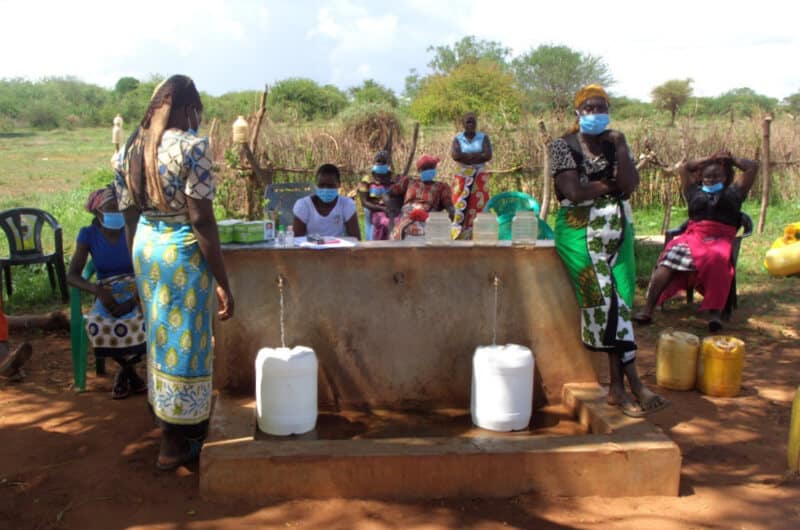 In Kenya, the government has set a goal of universal access to basic water services by 2030, and it is reliable and accessible water source solutions such as those offered by Impact Pumps that will help reach this goal.
Globally, there are 785 million people who lack access to "improved water sources", most of whom are in rural communities.
For Mark Bryant, CEO of Impact Pumps, the systemic approach to addressing the challenges of rural community water is vital. 'The solutions to community water access are complex. We believe our systemic approach combines market-leading service levels with significantly lower operating costs. It should be attractive to rural communities and to relevant investors.'
We are looking to improve water access in more rural communities through future projects. If you are interested in how Impact Pumps could benefit your community water site, please get in touch today.