Monsur Ali owns a rose garden at Kumar Khoda near Dhaka, Bangladesh. Like many farmers, his livelihood is dependent on reliable and successful harvests. One essential ingredient to a farm like this is water and being in control of getting water to plants regularly.
When we first met Monsur Ali he was using an electric pump to irrigate his farm. With near-universal availability of grid-electricity across the country this was an obvious choice, however, using electricity to pump water comes at a price.
As part of our field-trials in different markets, Monsur Ali agreed to trial a FlexExtend with solar pump set up to irrigate his roses. He now uses the FlexExtend system with drip irrigation or hose pipes to get consistent water to his plants. It's efficient and the energy used to pump the water is now free. He estimates that the FlexExtend has generated savings of around $160 per year compared to using grid electricity.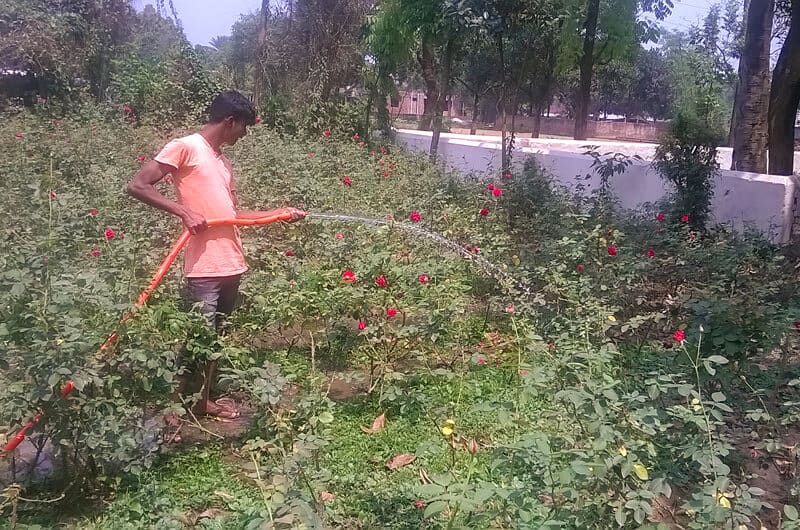 The installation has also come with reduced maintenance requirements. This saves on pump downtime and the overall cost of running an irrigation pump. The FlexExtend comes with a five year warranty because of its great endurance and durability in tests – really important when you're in the business of growing roses (or any other crop).
If you are interested in finding out more about Impact Pumps, please get in touch today.